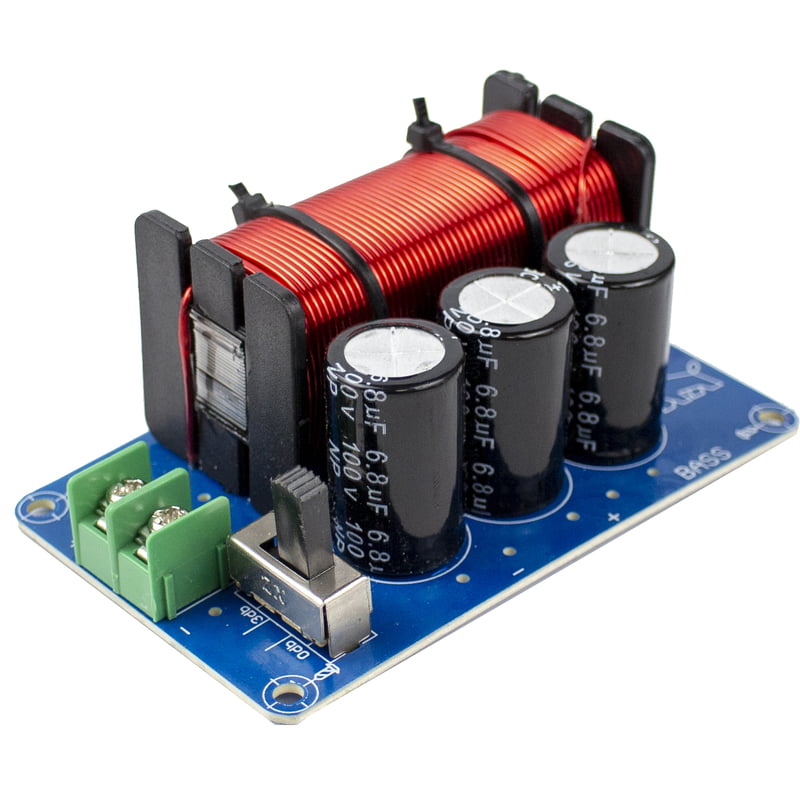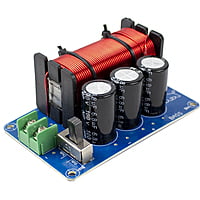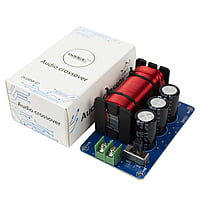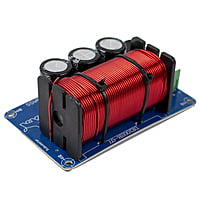 DE100SR-07 1 WAY SUBWOOFER CROSSOVER (1 Pcs)
Subwoofer crossover is a dedicated box divider, the role of the amplifier is to split the total frequency of the signal, blocking the signal above the low frequency is not allowed to pass, so bass, bass, and subwoofer, equipped with points After the frequency converter will feel more bass, and the vocal is smaller, the treble is completely gone, and the other speakers will be better than the whisper, which is normal, after all, bass sound is not so tenor sound. Subwoofer crossover is installed in the subwoofer box inside the outside can not see, a lot of finished cannon speaker manufacturers to save the fact that the cost of the gun is relatively high, or use a very low-frequency divider, or direct Connection through. If not equipped with frequency divider, the sound with a tenor, and will not be to remove the high pitched pure drums sound; With the frequency divider, the woofer will not be in the piston state of high-frequency interference, the intensity is naturally larger than not installed divider. The material is sufficient, 57 # inductors, capacitance is diameter 16MM, height 30MM audio special high current anode capacitance, the range can be instantly reach the target, although the nominal 25V voltage, even if 100V is no problem. Bare naked clip on the terminal (press the black and white keys to insert the line has received the input, very high and easy to use), can also be welded on the copper, the design is reasonable.
Product parameters:
Size: Length 8.8 cm, width 5.5 cm, height 3.5 cm.
Install diagonal hole 9.5cm Adjacent angle: 5cm
Power: 200W (available 200W below, for 5-inch to 8 inch or less subwoofer).
Circuit: bass all the way to the standard 12db / oct.
Pull the switch: bass adjustable frequency range of about: 3Hz
Package included: 1pcs 200W Subwoofer Speaker Crossover Board