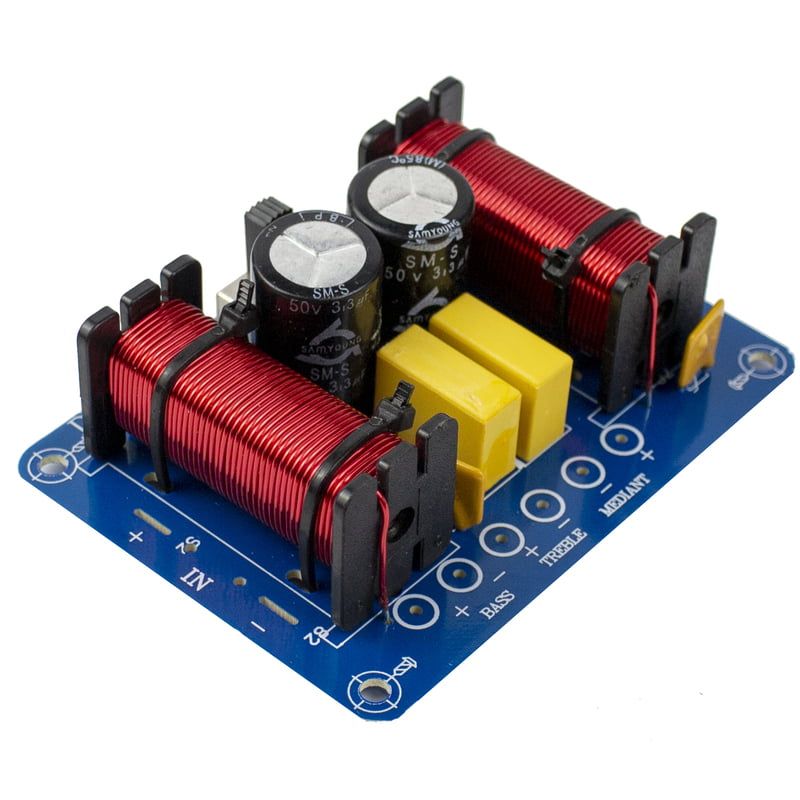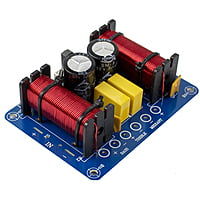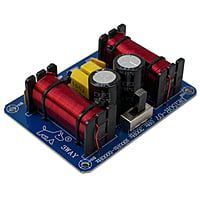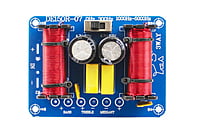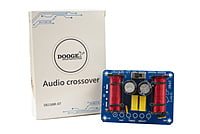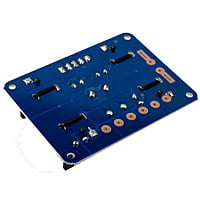 DE150R-07 3WAY CROSSOVER (2 Pcs)
Features:

Use overcurrent protection.
High power non-polar capacitor, low frequency part through inductance conversion, to achieve clear, full effect.
PCB floor with fireproof board, thick copper layer can withstand high current.
The voltage divider USES polypropylene film capacitor and high temperature resistance conductor inductance coil.
Package included: 2 x 3way Frequency Divider Note: 1.Please allow 0.1-0.3 cm error due to measurement tools and manual measurements. 2.Because of the difference in light and resolution, the color of each product will be different. Thank you for your understanding and hope you have a nice day!
Product type: Electronic Modules
Item type: Speaker divider
Appearance material: plastic + metal
Size: 86 * 63 * 25MM
Color: as shown in the figure
Maximum power: 150W
Frequency response: 48 Hz, 20K Hz
Impedance: 4 to 8 omega
Recommended Speaker Used Range : 10" or below woofer , 5inch midrange , silk dome Tweeter.