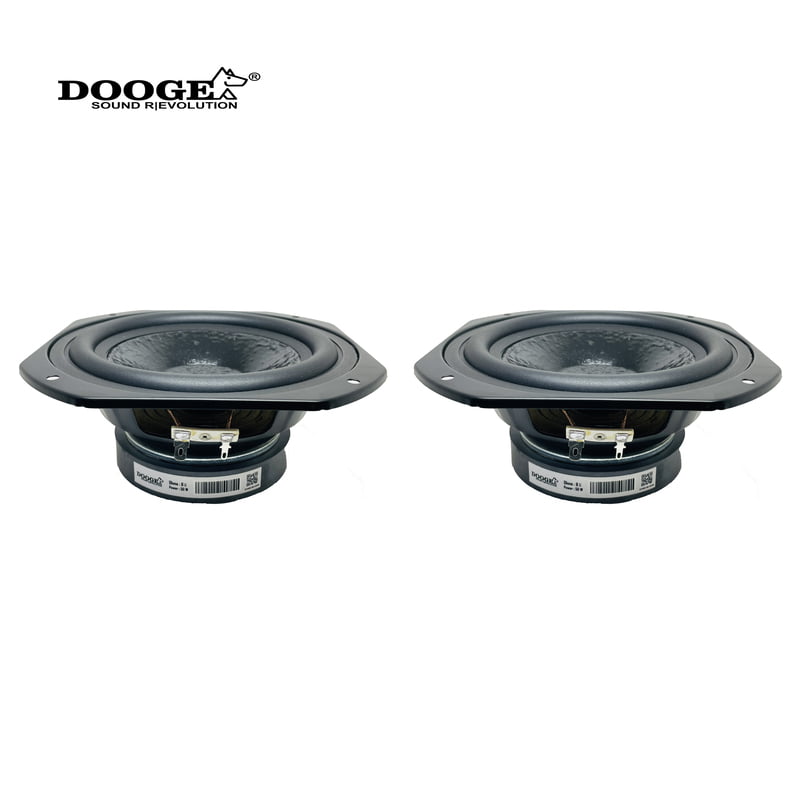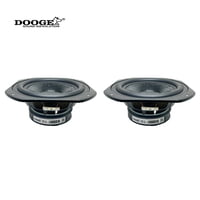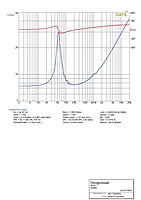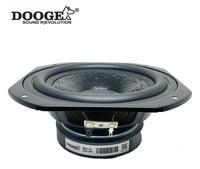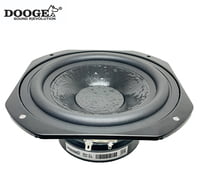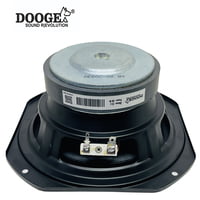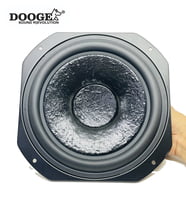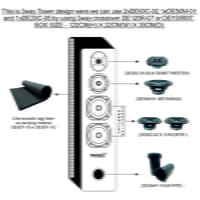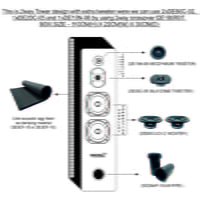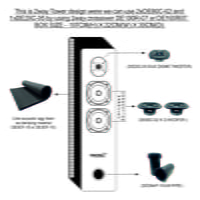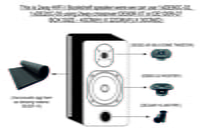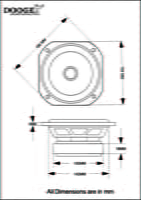 DE60C-02 Woofer 6" 8Ohms 50 Watts (2 Pcs)
DE60C-02 Woofer 6" 8 Ohms 50 Watts (Set of 2). this is a great sounding woofer made from exotic materials for high end systems.
it has a 100mm*18mm barium ferrite Y35 magnet. it has a coated paper cone material with rubber surrounding & dust cap is also coated paper. the frame is of iron. For best result make Tower speaker use 2 pcs in a box and 1 tweeter with 2way crossover or 3 way system also we can build by adding DE50M-01 midrange and 3 way crossover.
Nominal Diameter - 6Inch(186mm)
Nominal Impedance - 8 Ohms
Resonance Frequency - 54.57 Hz
Sensitivity, 1W/1m(E) - 82.17dB
SPL = 82.53 dB SPL 2.83 Vrms
Power Capacity ,RMS(Pe) - 50W
Power Capacity ,Peak - 80W
Q(ms) = 4.528

V(as) = 9.578 Ltrs (0.3382 cubic feet)
BL = 5.88

Piston Diam. = 127 mm (5 in.)
L(e) = 0.3429 mH at 10kHz
Magnet - 100mm Barium Ferrite
Cone Material - Coated paper
Surround Material - Rubber