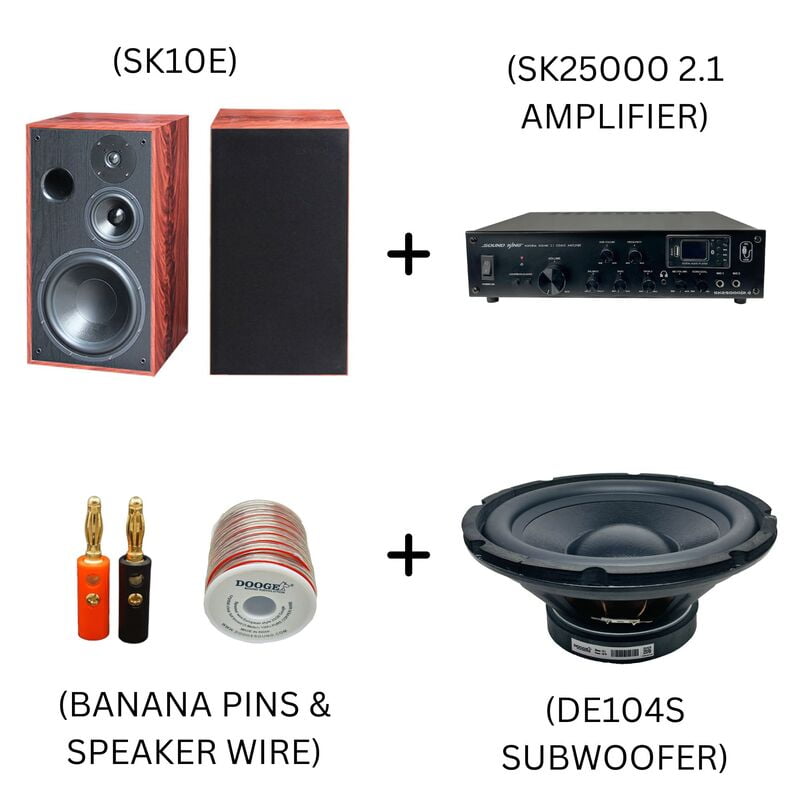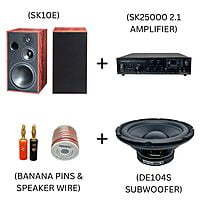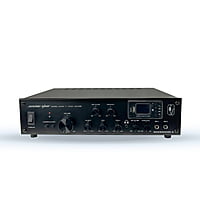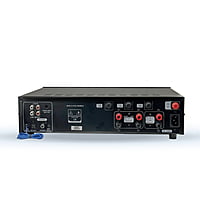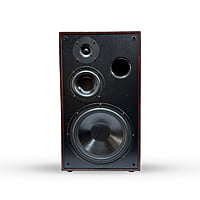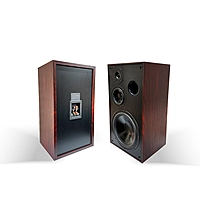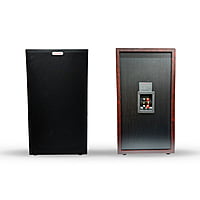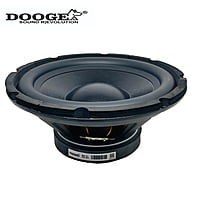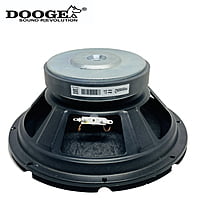 SK10E + SK25000 2.1 + DE104S + BANANA PIN + SPEAKER WIRE COMBO SET
Rs.28,999.00
Rs.39,999.00
Sound King SK10E Power Speaker With 10" Woofer 30-220 Watts 4oHMS 1Pair(Amplifier Needed)
1.High quality woofer speaker ( pair)
2.Power - 30 : 220 watts RMS 4ohms each unit
3.Size: H-57cm x w-32cm x d-27cm net weight - 14kg/per unit
4.Material - MDF+ PVC
SOUND KING SK25000 - 2.1 CH AMPLIFIER WITH OPTICAL & COAXIAL
1) Dotted led Display.
2) USB slot Read upto 64GB Pendrive.
3) Mode key to switch the interface i.e.USB/SD/BLUETOOTH.
4)180*3CH RMS PEAK
5)WITH OPTICAL & COAXIAL
DE104S-03 Subwoofer 10" 4Ohms 200 Watts (Single unit)
DE104S-03 Subwoofer 10" 4 Ohms 200Watts (Single unit). this is a great sounding subwoofer made from exotic materials for high end systems.

it has a 148mm*20mm barium ferrite Y33 magnet. it has a coated paper cone material with rubber surrounding & dust cap is also coated paper. the frame is of iron.